I have attempted to post all 3,954 tables that are out of box in every ServiceNow environment in this post, but it significantly decreases this webpages load time, to do so.
So instead, you can check out the list of all tables in your own ServiceNow environment.
To do this, go to the table, of tables, in ServiceNow.
You can do this by going to System Definition > Tables.
This table will show you the table label, it's database name, the table it may extend from, and when it was created.
When you click into each table, you can view all of the columns/fields, any ACL information, etc.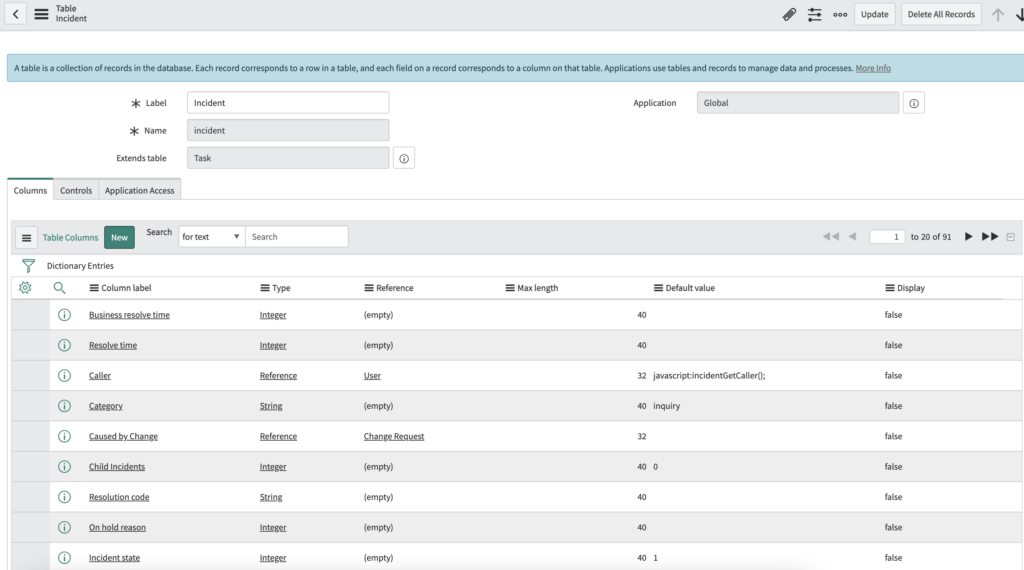 Any table with a preceding "u_", the to table name, is a custom table, and not one that ServiceNow created.
To do this, navigate to: https://Instance_Name.service-now.com/sys_db_object_list.do
This will simply bring you to the table of tables.
You can also get here by typing in sys_db_object.list, and hitting enter, in your application navigator.
This is a little trick where you put the table in, and then append a .list and hit enter, which is just an easier way to get to a table, if you know the database table name.
You will need to be an admin in the instance to view all of the tables, but this can be changed if you need to, by updating ACL's.