Become A ServiceNow Expert
Learn More About
ServiceNow
We wrote a 290 page, ServiceNow Developers guide for professionals of all skill levels.
Use code NOW20 for 20% off!
Think You Know ServiceNow? Think Again.
We've spent over a decade in ServiceNow Development,
and we've put everything we know into one e-book.
We'll teach you the tips and tricks that no one talks about.
Use code NOW20 for 20% off!
Improve Your GlideRecord Scripting
We'll teach you how to level up all of your development efforts in ServiceNow. We've got you covered, regardless of your experience level.
Stay Up To Date with ServiceNow
We send a monthly ServiceNow newsletter about new features and ways for you to improve your ServiceNow skills.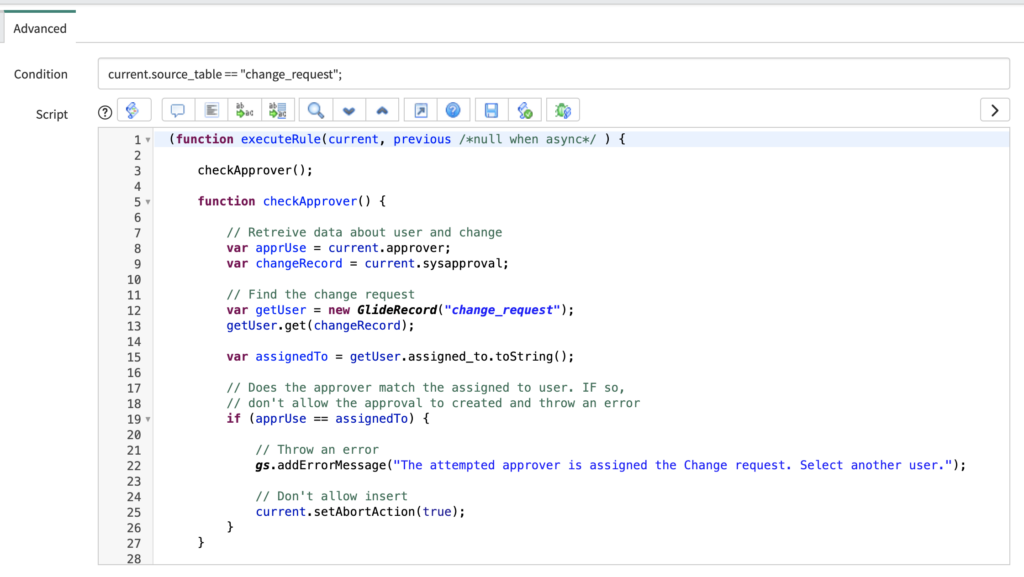 Created By Ex-ServiceNow Employees
We used to be on the inside of ServiceNow (literally), but now we're here.
Learn how to build out ServiceNow, from those who used to work at ServiceNow.
We document best practices in the ServiceNow world and show you how to build, at scale.
Learn JavaScript in ServiceNow
Whether it's Service Portal, Script Includes or Next Experience development – we'll show you how to properly build out your ServiceNow environment.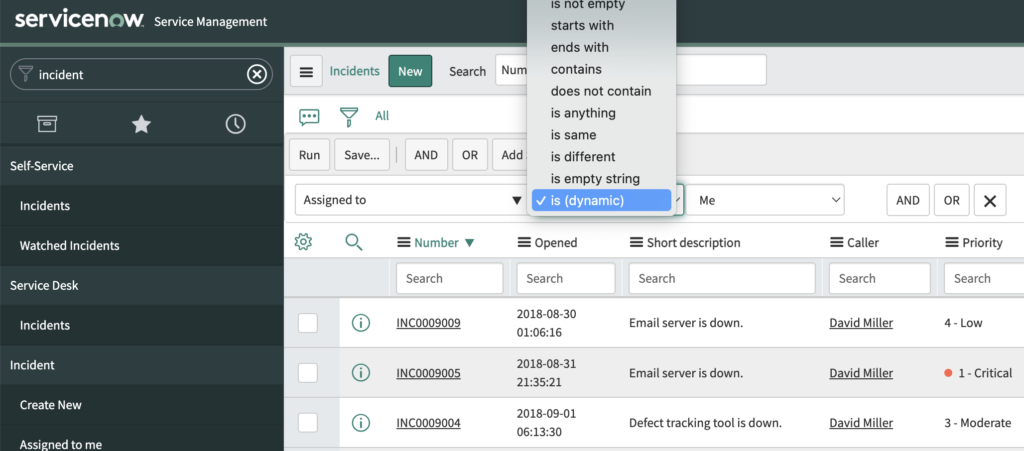 Get Ahead In Your Career
We'll teach you how to go to the next level in your ServiceNow Career.
Whether you're a ServiceNow Admin, Developer, Architect or Analyst – we'll teach you how to properly build on the ServiceNow Platform.
Check Out The Latest ServiceNow Articles
Below, you'll see some of our latest ServiceNow articles. We dive into specific topics, for professionals of all levels.
Whether it's your first day, or you've been developing for over a decade – we will have something to teach you.
How To Create A Record With An Inbound Email Action In ServiceNow

What Is An Inbound Email Action? An email is a form of an integration. You can use this email integration to do things like create and update any type of record in ServiceNow. You can extract things like the subject, email body, etc. and set those values to the ServiceNow form. Inbound email action in …

Read more

How To Pass The ServiceNow CSA Exam, The First Time

What Is The ServiceNow CSA Exam? The ServiceNow Certified System Administrator (CSA) exam is a certification exam offered by ServiceNow, a cloud-based platform that provides digital workflows for enterprises. The exam is designed to test the knowledge and skills of professionals who want to demonstrate their expertise in managing, configuring, and administering ServiceNow instances. The …

Read more

Why DOM Manipulation Is Bad In ServiceNow

What Is DOM Manipulation? Maybe you've heard of it, but maybe you haven't. DOM manipulation is something that you should stay away from in ServiceNow, and we'll explain why. DOM manipulation is essentially a curse word in the ServiceNow world. DOM manipulation refers to the process of modifying or updating the Document Object Model (DOM) …

Read more
View Articles, By Technical Category
Are you looking for ServiceNow articles in a specific area?
We've create articles in almost every ServiceNow space.
Select a technical area below to view more relevant how-to articles.
NOTE: We are an independently run website. We are not affiliated with ServiceNow in any way. This website, like others out there, was created to help guide you through your ServiceNow career. All code, processes, etc are created exclusively by us – unless otherwise stated. Send us an email at thesnowballnewsletter@gmail.com, if you have any questions.