Become A ServiceNow Expert
Learn More About
ServiceNow
We wrote a 290 page, ServiceNow Developers guide for professionals of all skill levels.
Use code NOW20 for 20% off!
Think You Know ServiceNow? Think Again.
We've spent over a decade in ServiceNow Development,
and we've put everything we know into one e-book.
We'll teach you the tips and tricks that no one talks about.
Use code NOW20 for 20% off!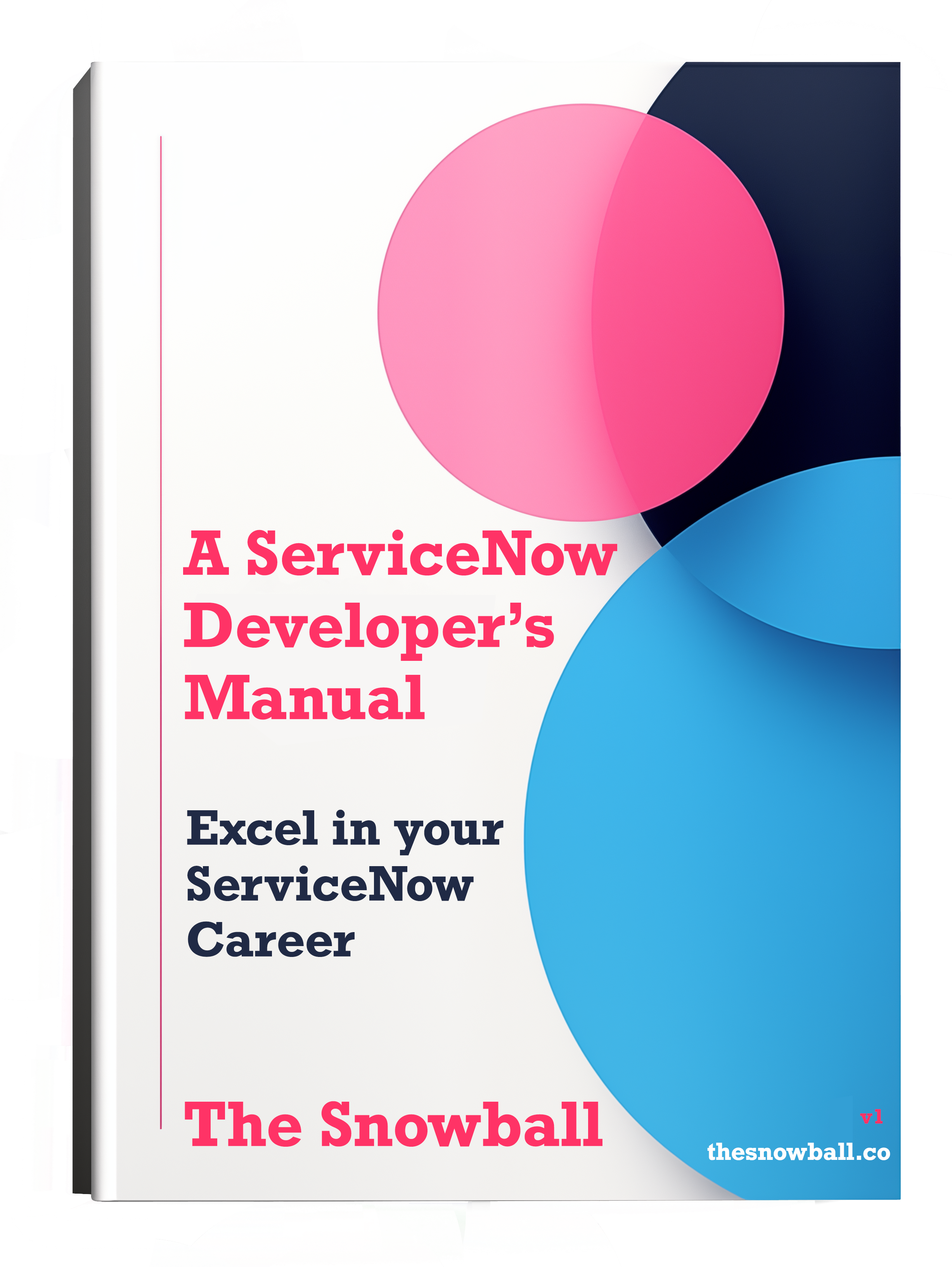 Improve Your GlideRecord Scripting
We'll teach you how to level up all of your development efforts in ServiceNow. We've got you covered, regardless of your experience level.
Stay Up To Date with ServiceNow
We send a monthly ServiceNow newsletter about new features and ways for you to improve your ServiceNow skills.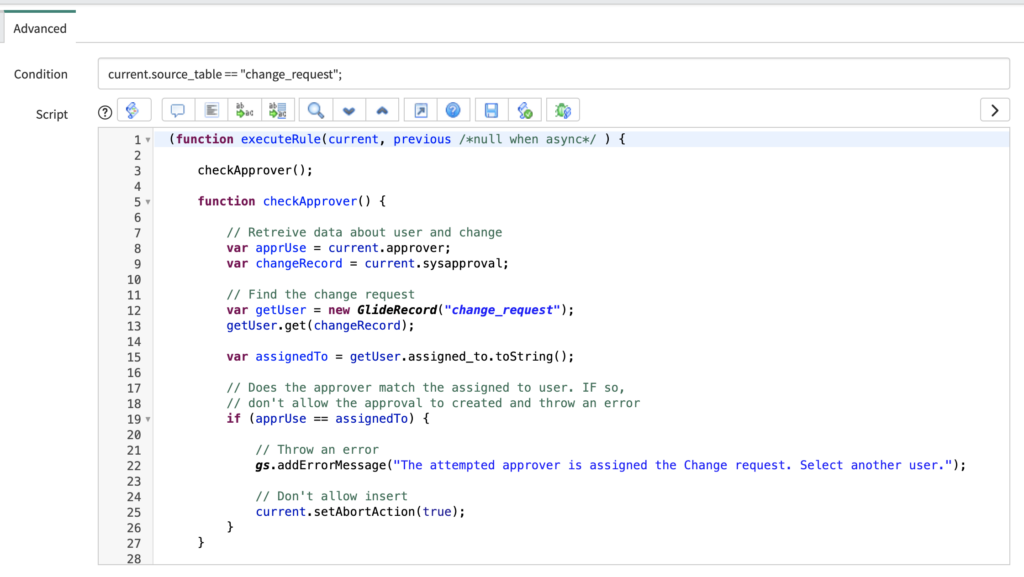 Created By Ex-ServiceNow Employees
We used to be on the inside of ServiceNow (literally), but now we're here.
Learn how to build out ServiceNow, from those who used to work at ServiceNow.
We document best practices in the ServiceNow world and show you how to build, at scale.
Learn JavaScript in ServiceNow
Whether it's Service Portal, Script Includes or Next Experience development – we'll show you how to properly build out your ServiceNow environment.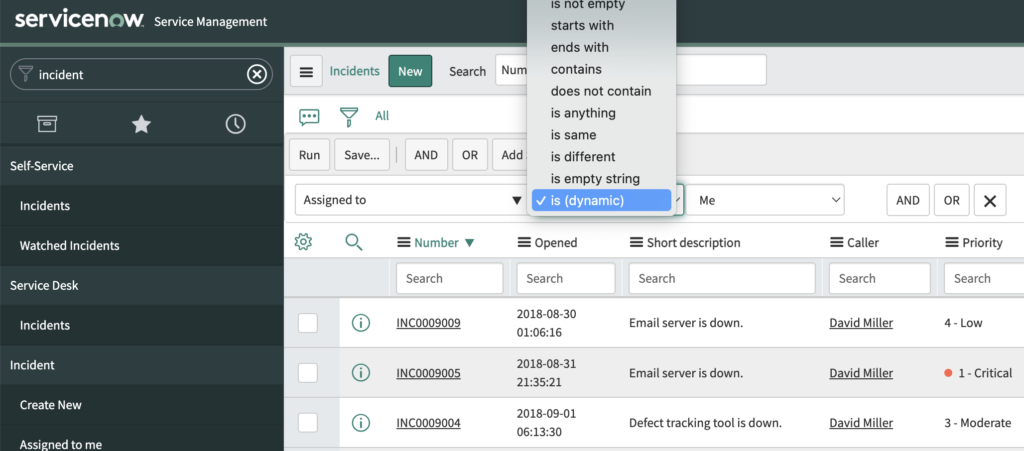 Get Ahead In Your Career
We'll teach you how to go to the next level in your ServiceNow Career.
First, learn what ServiceNow even is.
Whether you're a ServiceNow Admin, Developer, Architect or Analyst – we'll teach you how to properly build on the ServiceNow Platform.
Check Out The Latest ServiceNow Articles
Below, you'll see some of our latest ServiceNow articles. We dive into specific topics, for professionals of all levels.
Whether it's your first day, or you've been developing for over a decade – we will have something to teach you.
Understanding Parent / Child Relationships In ServiceNow Tables

Decoding Parent-Child Relationships in ServiceNow Tables: A Deep Dive ServiceNow, the versatile platform it is, encompasses an ocean of tables interacting, linking, and building upon one another. At the heart of this network lies the concept of parent-child relationships. Understanding these relationships isn't just a 'good-to-know'—it's fundamental to sculpting efficient applications and designing seamless processes. …

Read more

How To Study For The ServiceNow Certified System Administrator Exam

Conquering the ServiceNow Certified System Administrator (CSA) Exam: A Real-World Study Blueprint Ah, the coveted ServiceNow CSA certification! It's more than just a shiny badge on your profile; it's a testament to your grasp on the ins and outs of ServiceNow. And if you're reading this, you're likely on the brink of that journey. Let's …

Read more

How To Use A For Loop In ServiceNow

How To Write A For Loop In ServiceNow ServiceNow, with its comprehensive platform for digital workflows, is not just about ITSM; it's about robust development capabilities that allow for intricate business solutions. One of the fundamental tools in the developer's toolkit is the 'for loop'. A construct that's commonplace in most programming languages, its application …

Read more
View Articles, By Technical Category
Are you looking for ServiceNow articles in a specific area?
We've create articles in almost every ServiceNow space.
Select a technical area below to view more relevant how-to articles.
NOTE: We are an independently run website. We are not affiliated with ServiceNow in any way. This website, like others out there, was created to help guide you through your ServiceNow career. All code, processes, etc are created exclusively by us – unless otherwise stated. Send us an email at thesnowballnewsletter@gmail.com, if you have any questions.